CERTIFIED CLEAR BELIEFS COACHES
Who We Are
Join our Coaches community and start creating transformational change for your clients.
COACHES Directory
MEET OUR COACHES
More than 400 therapists, coaches, healers and change agents around the world have graduated from the Clear Beliefs Coach Training.
When you graduate, you'll become part of a community of extraordinary human beings, all of whom are intelligent, open-hearted, and generous. They are change agents committed to helping and healing others, and improving the world. You will gain friends and colleagues in 30 different countries around the world.
This course is a deep study of the subconscious mind, how it is organized, and how it can be changed. You will learn to communicate directly with this inner landscape, and provide profound healing to your clients, from the inside out. You'll have stimulating and surprising experiences with the deep psyche, and you'll get a profound sense of personal satisfaction each time you guide the process. You will also broaden your awareness and understanding of yourself, consciousness itself, and the Imaginal Realm – the place where our dreams, inner voices, and childhood experiences live.
Upon graduating from the course, you will be Certified as a Clear Beliefs Coach. You'll be able to immediately conduct sessions with your friends, family, and clients. The course squeezes years of learning into only twelve weeks. Of course, true mastery takes time and practice. The detailed structure of the course provides you with all the skills you need to be successful in producing transformation in your clients from your very first session.
As a Clear Beliefs Coach, you can charge a premium price for your services – because you're able to produce powerful transformation in every session with your clients. Clients will stay with you longer, returning for more transformation, deeper dives, and profound healing. In addition, you'll get access to a suite of marketing tools, including our Clear Your Beliefs eBook, iClearIt, a iPhone app, and our excellent 7-part recorded program, Clear Your Beliefs, which you can use as a basis for a long-term coaching program. You will also become an Affiliate and earn additional revenues from your referrals. Our goal is to make you successful both as a healer, and as a businessperson – because both are needed for you to thrive.
Search our Coaches Directory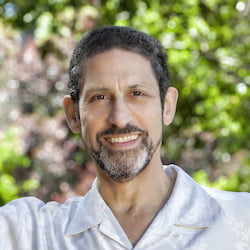 LOCATION:
USA
SPECIALTIES:
Executive and Leadership Coaching
Manifestation and Law of Attraction
Trauma Release and Healing
read more
A Word
From Lion
Do you know how to remove the resistance, blocks, and barriers that inevitably show up when your clients try to move forward?
The Clear Beliefs Method is a comprehensive set of tools for helping your clients banish their old beliefs, remove blocks, and clear historical upsets. It is easy-to-learn, powerfully effective, and thoroughly enjoyable! It adds depth and power to your professional services. Learn to create real internal shifts that your clients can feel, see and experience immediately.
When your client clears a core belief – one that they've lived with their whole life – they experience an immediate change in their feelings, perceptions, and attitude. Resistance disappears. Motivation soars. Doubt, hesitation, and self-sabotage drop away. Self-esteem and personal power expand. Your clients are now able to handle their difficulties and concerns more easily and naturally. They become truly free. And you look like a hero.
Your reputation will soar as a result. It's an elegant, guided process that really works – whether you consult in person, by phone or videoconference.
The Clear Beliefs Method will be one of your most powerful tools to help your clients move forward.
The Clear Beliefs Coach Training gives you a set of tools you can use for the rest of your life. Best of all: you can learn these effective skills in only twelve weeks of study and practice