the clear beliefs method
Training Details
Training begins April 12th, 2022
Clear Beliefs Training – Level 1
Level 1 is an online self-paced program you can begin anytime.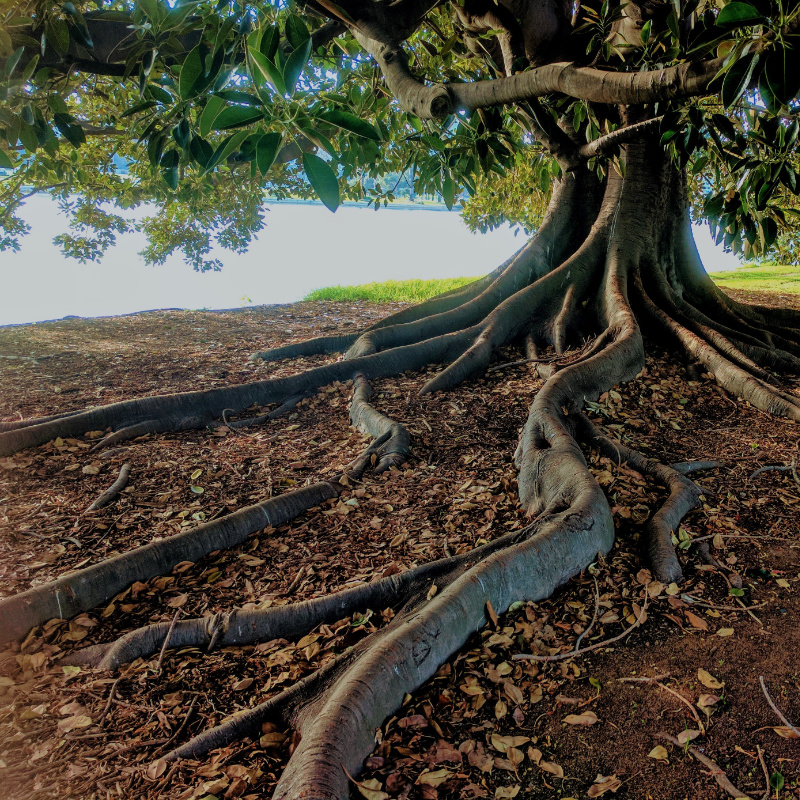 Level 1 of the Clear Beliefs Training provides a foundational understanding of the mind, beliefs, and developmental psychology.
You will begin by examining consciousness itself.  What is it? Where does it come from?  How does it function?  You'll gain a fundamental understanding of how beliefs are linked with learning and memory. You will learn how our childhood experiences, including the cultural programming we grew up with, and the wounds we suffered, have shaped and colored our adult personalities, and how they interfere with our lives.
Beliefs directly impact on our perceptions, limitations, and possibilities.  They limit what we can accomplish and how successful we can be. They restrict our careers, our relationships, our prosperity, and our lifestyle. In this section of the training you will begin to examine your own beliefs, core wounds, and negative experiences from the past that still impact your life.
We use the word "beliefs" to describe the infrastructure of Mind, the Human Operating System that functions automatically, beneath our conscious awareness. Others names for this infrastructure include paradigms, schemas, presuppositions, and maps of meaning. 
Beliefs act like colored lenses that filter, shape and distort our perceptions, awareness, and responses to others. They form our assumptions and opinions about ourselves (self-view), others (relationship-view), and the world (world-view). Beliefs reduce what we perceive, and for good reason: we couldn't function in the world if we perceived everything around us. William Blake wrote, "If the doors of perception were cleansed, everything would appear to us as it is: infinite." 
You already know how your beliefs have impacted your life, and the lives of those around you – including your clients. They prevent us from fully experiencing life, love and happiness.  When you learn to delete them from the subconscious mind, you open yourself to new views, solutions and possibilities. There is room to create a new life. 
Lessons and Principles
What Beliefs Are & How They Function
Where Beliefs Come From
Understanding Human Behavior
How Trauma Impacts Our Consciousness
The Source of Our Core Wounds
Beliefs, Creation, and Manifestation
How to Handle Resistance and Obstacles
Processes and Exercises
Belief Self-Diagnosis
Examine Your Negative and Limiting Beliefs
Uncover Your Core Wounds
Clear Beliefs Training – Level 2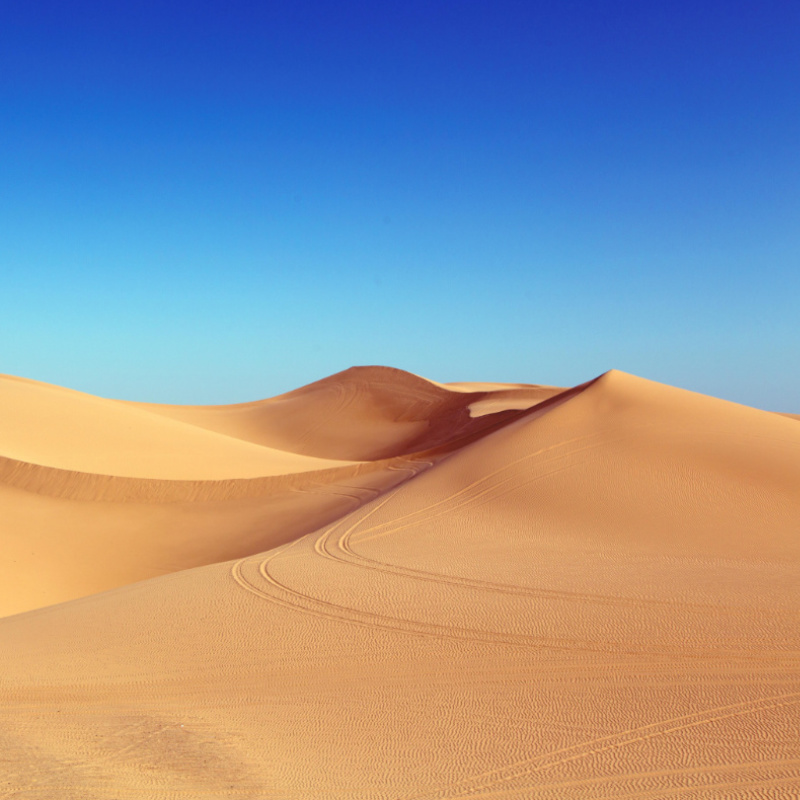 In the 8 weeks of Level 2, you will learn four fundamental processes for clearing beliefs from the subconscious mind. They enable you to help your clients heal old wounds, dissolve blocks and barriers, open new possibilities, and change their fundamental programs that run their life. 
The processes include The Appreciation Process, which allows you to have an impact on the other person without doing or saying anything – even at a distance. It is quite magical, and yet the fundamental mechanism is understandable. 
The BodyWisdom Process is a form of embodied mindfulness training, but it goes further. You will learn to communicate with the subconscious mind directly, through the body's signals and sensations. This is the beginning of learning the language of the subconscious mind. In many cases, this process can resolve physical pain, old injuries, eating disorders, and many other body-based issues. 
The next skill is  Finding Core Beliefs. Most of our surface complaints and problems have a source deep in the subconscious mind.  Sometime in the past, something happened, and you came to a conclusion about yourself or the world. This is a core belief, and when you discover it, you can delete it. 
The BeliefCloset Process is a power-tool for consciousness change. It has been used successfully with tens of thousands of clients. Using a gentle form of guided imagery, we communicate directly with the subconscious mind, clearing the core belief that's been producing all the trouble. Lion Goodman says that this deep healing process was given to him as a "complete download."  It is currently being used by coaches, therapists, and healers around the world.
These tools provide the foundation for profound inner cleansing of our pipes – the plumbing underneath our thoughts, emotional reactions, choices, and actions. It removes the blocks, barriers and resistance that prevents your client from moving forward. It is a healing for the mind.
You will practice each skill methodically as the coach of other students in your cohort. You also have the pleasure of being the client for your practice partners, where you are encouraged to clear your own beliefs, one at a time.  There is also expert supervision by an Assistant Coach throughout the training to ensure your success.
Lessons and Principles
How the Subconscious Mind Communicates
Words, Language and Perception
Principles of Finding the Deepest Core Beliefs
Why the BeliefCloset Process Works so Well
Learning from Embodied Mindfulness
Responding to Surprises in the BeliefCloset
Modifying the Processes for Children
Processes and Exercises
The Appreciation Process
The BodyWisdom™ Process
14 Techniques for Finding Core Beliefs
The BeliefCloset™ Process
Review and Preparation for Level 3
Clear Beliefs Training – Level 3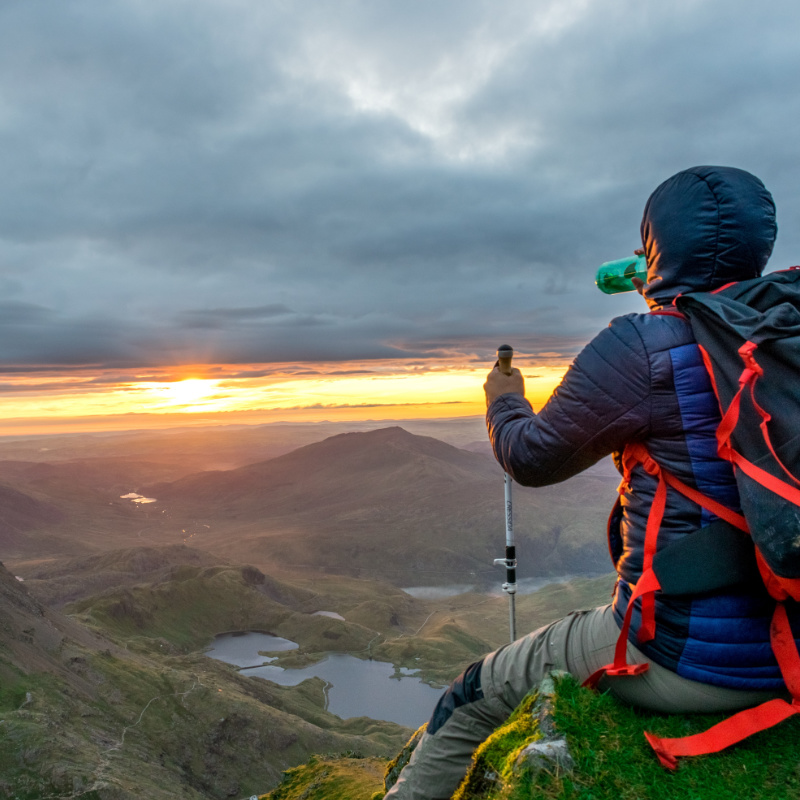 Level 3 includes the study and practice of advanced techniques to heal core wounds, resolve early traumas, and work with inner parts of the psyche. These tools are practical processes you can use in your professional practice to help your clients shift at the core of the psyche. They can also be applied to clearing blocks and limitations, freeing your clients to create the personal and business life they desire.  
You will learn how to work with parts of the self (Inner Child, Inner Critic, Driver, Protector, etc.) through the use of advanced Voice Dialogue techniques, and you will gain a set of powerful tools for working with attachment styles in relationships, intergenerational trauma, cultural conditioning, social programming, addictions, indoctrinated beliefs, and karma. 
When you complete all the requirements, you will graduate as a Certified Clear Beliefs Coach, earning 40 hours of CCE Credits from the International Coach Academy.
Lessons and Principles
Identity and Identification
Attachment Theory and Styles
Working with Family, Cultural and Karmic Beliefs
Healing Collective Beliefs and Traumas
How to Transform Inner Voices
Coaching from Virtues
Optimizing Your Work with Clients
Processes and Exercises
Transformational Voice Dialogue 
Clearing the Deep Past
The Give-Back Ceremony
The Cord Cutting Process
Rescuing the Inner Child
Integration of the Processes
The Ultimate Clearing Process
Clear Beliefs Training – Level 4 (for Graduates)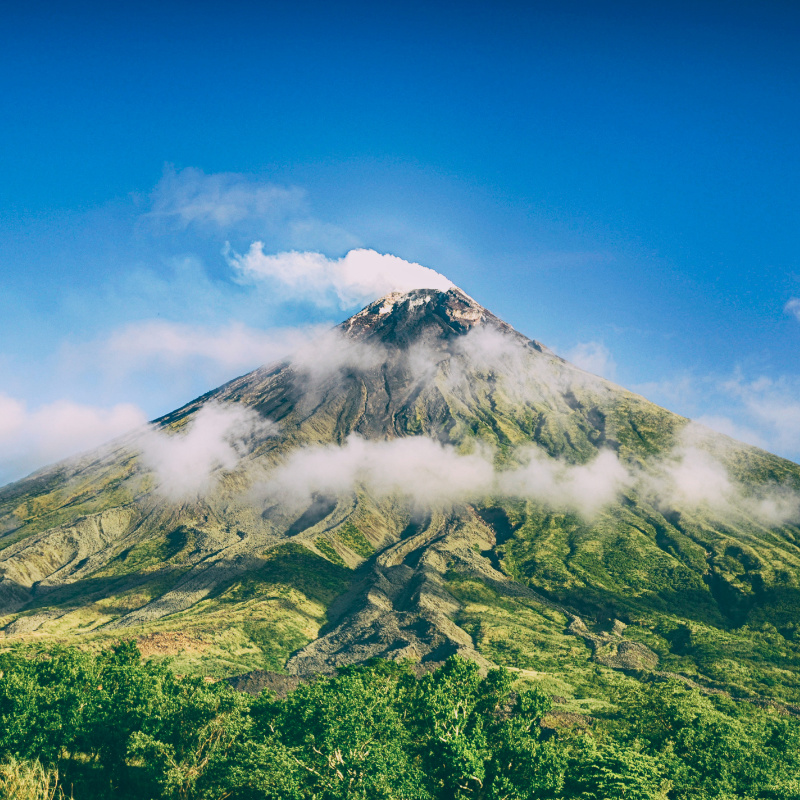 Level 4 of the Clear Beliefs Training is a graduate program for those who want to continue to deepen their learning, practice and inner development. It includes individual coaching, deeper integration of the processes, and support for building your practice as a Certified Clear Beliefs Coach. A wide variety of advanced topics are covered, including philosophical inquiry, cosmology, consciousness studies, neurology, and cognitive science.  The learnings are converted into practical methodologies in an environment of collaborative learning. Techniques are practiced in committed groups of graduates from many past trainings and many countries around the world. It is a rich community experience that takes the training to a deeper level.  You will learn more about the benefits of the graduate program toward the end of your training.
What Graduates are Saying
Before I learned the Clear Beliefs Method, something was missing in my coaching. When clients wanted to fully explore an issue, I was scratching at the surface. Now I can take them deep feeling confident in my ability to bring them transformation. After learning these powerful yet practical methodologies, and hours of peer practice and feedback, I was able to fully integrate these methods into my practice.
These practices are exceptionally powerful and life changing. My clients love the release and freedom they experience. This is a top of the line tool set for creating permanent change in others – and in oneself. I've studied many different disciplines, and in my opinion, it's the best. I got what I wanted with extraordinary ease. I am moved, touched and inspired by the profound results that are available using this technology.
As coaches, we run right into our clients' blocks, struggles and challenges. I can now easily uncover the core beliefs that are underneath the difficulty – even when deeply buried. I can then clear it, opening space for them to achieve what they truly want. These skills are a monumental leap forward for coaches, healers, and therapists. The bonus is you get to do your own deep healing during the learning journey.
I am beyond grateful for this training. It was comprehensive, high quality, and transformative. The teachers are generous, sincere, and masters of their craft. I've learned effective cutting-edge tools that are transforming the lives of my clients. In addition, I identified and cleared the limiting beliefs, patterns and self-perceptions that were holding me back. It is an honor and joy to share what I've learned with my coaching clients.
Classes are Tuesdays, 11:00 am to 1:00 pm Pacific Time
(2:00 to 4:00 pm Eastern, 7:00 to 9:00 pm GMT)
Level 1:  Begin your study anytime. Classes are April 12th and 26th.
Level 2:  May 10th, 17th, 24th, 31st, June 7th, 14th, 21st, 28th.
Level 3:  July 12th, 19th, 26th, August 2nd, 9th, 16th, 23rd.
Graduation September 6th

Practice times with your partners are scheduled at your mutual convenience.
Students in Australia, NZ, and Asia form a special group who meet together with Staff and Teachers twice each month.
Clear Beliefs Coach Training Complete Course
Levels 1, 2 & 3
18 Live Online Classes
60+ Training & Tutorial Videos
100+ PDF Written Training Lessons
16 Peer Practice Coaching Sessions
16 Peer Practice Client Sessions
Supervision and Mentoring by Assistant Coaches
10+ Recorded Demos
One-Year Full Access to the Learning Platform
One-Year Full Access to the Library of 100+ Articles for Post-Course Study
Certification as a Clear Beliefs Coach
40 hours of ICF CCE Credits
Private Facebook Group
PLUS Bonus Package
Recorded Interviews with Luminaries
Discount on future coaching with Lion.
Single Payment of $8,997
or 6 payments of $1,600
Earlybird Price: $7,497
or 6 payments of $1,350
Clear Beliefs Coach Training
Levels 1 & 2
8 Live Online Classes
40+ Training & Tutorial Videos & Audios
50+ PDF Written Training Lessons
8 Peer Practice Coaching Sessions
8 Peer Practice Client Sessions
Supervision and Mentoring by Assistant Coaches
5+ Recorded Demos
6 Months Full Access to the Learning Platform
6 Months Access to the Library of 100+ Articles for Post-Course Study
Private Facebook Group
Single Payment of $3,397
or 4 payments of $1,100
Earlybird Price: $3,297
or 4 payments of $925
Clear Beliefs Coach Training
Level 1
Self-guided lesson plan
2 live classes when you join a cohort 
Support from one of our Assistant Coaches
10+ Training & Tutorial Videos
10+ PDF Written Training Lessons
No Peer Practice Coaching Sessions
No Peer Practice Client Sessions
1 Recorded Demo
2 Months Access to the Learning Platform
2 Months Access to the Library of 100+ Articles for Post-Course Study
No Certification
Single Payment of $697
or 2 payments of $380
Earlybird Price: $497
or 2 payments of $280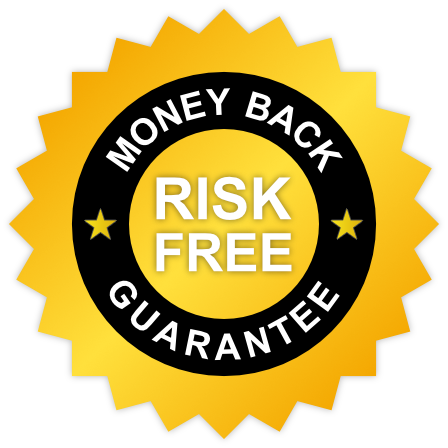 Absolute Guarantee:
I'm so confident that the Clear Beliefs Coach Training will support your journey as a professional coach, therapist, healer, or consultant that I guarantee it. If you complete all course requirements and then feel that you did not get your money's worth, we will refund 100% of your tuition.
Click here for full description of Guarantee Terms & Conditions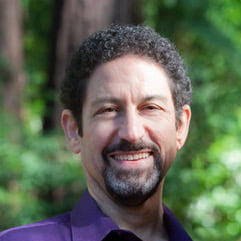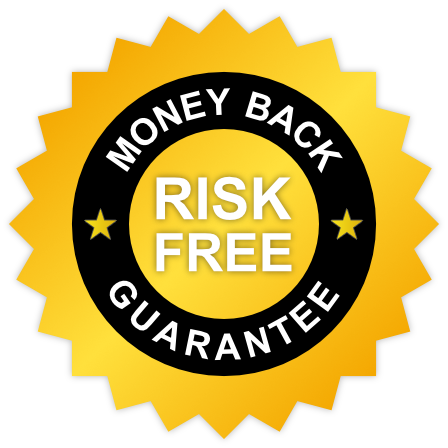 Absolute Guarantee:
I'm so confident that the Clear Beliefs Coach Training will support your journey as a professional coach, therapist, healer, or consultant that I guarantee it. If you follow the steps and complete all assignments, if you feel that you did not get your money's worth, we will refund 100% of your tuition.
Click here for full description of Guarantee Terms & Conditions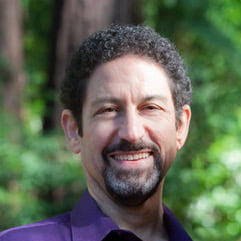 HOW TO GET A RETURN ON YOUR INVESTMENT 
The Clear Beliefs Coach Training is a significant investment, and you should be sure that you get a significant return. Our goal is to deliver so much value that when it's over, you think you paid too little (most graduates do).   
Prior to the training, most of our graduates were charging $100 to $300 per hour.  After gaining the Clear Beliefs skills, they're able to provide deeply therapeutic coaching, enroll more clients, and increase their hourly fees accordingly.  To cover the cost of the course, you would need to add 36 coaching hours to your existing practice, or adding 3 new clients who register for a 3-month program. 
When you graduate, you are given the right to use Lion's 7-part Clear Your Beliefs course with your clients – a convenient way to sell a 9-session package to your clients. This is Lion's gift to you. You can also be listed as a coach on his websites, and participate in the growth of the Clear Beliefs Institute.  We hope you join us!
More Graduate Success Stories 
This was one of the most powerful and transformational trainings I've taken. I was amazed how quickly and fully blocks in my life opened up. I eliminated old triggers and judgements, and I created powerful new drivers for my life. I became a better coach, and the best ever version of me. I was able to re-connect with my family after a lifetime of disconnection, and for that, I'm eternally grateful! The best part was partner practice sessions, and the high quality of feedback I received from Assistant Coaches. This was my first exposure to this kind of work, but I'm now able to help my clients transform rapidly and create a better life.
The Clear Beliefs Training is a beautiful, safe and engaged learning environment. People felt safe to be vulnerable and authentic, and we were able learn, explore and transform together. I know that success is an inside job. People get stuck and don't achieve what they want because of the stories they tell themselves, the beliefs that limit them, and the perspectives they hold. This impactful technology allows us to speak directly to the subconscious mind and create fast and lasting change from the inside out. If you want to help others improve their lives and get results, take this training.